Dr Pearce graduated from the University of Queensland in 1981 with a Bachelor of Medicine/Surgery. He spent the next few years working in Queensland, ACT and NSW, including Lismore, gaining experience in all areas of hospital-based medicine, as well as some time as a GP.
In 1990 he moved to the United Kingdom to pursue his Specialist Qualifications in Orthopaedics. On completion of his training, he set up his Orthopaedic practice in Lismore in 1996. He deals with all areas of Orthopaedics (except spinal problems) and has a particular interest in joint replacement surgery, shoulder and upper limb problems and sports injuries.
He provides Orthopaedic cover to all trauma and emergency cases at the Lismore Base Hospital on a 1:5 on-call roster. Dr Pearce is also actively involved in the teaching of allied health/medical students, junior doctors and orthopaedic trainees and is a casual examiner with the University of Wollongong and the University of Sydney.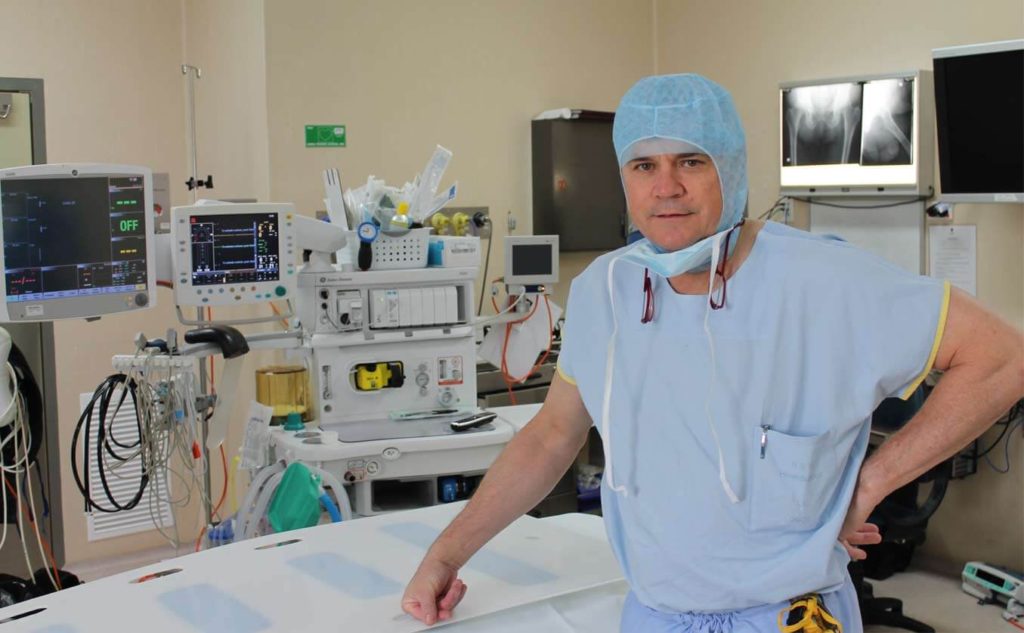 ORTHOPAEDIC SURGEON VISITING MEDICAL OFFICER ST VINCENT'S PRIVATE HOSPITAL, LISMORE, 1996 – PRESENT.
ORTHOPAEDIC SURGEON VISITING MEDICAL OFFICER LISMORE BASE HOSPITAL, CASINO & DISTRICT MEMORIAL HOSPITAL, 1996 – PRESENT.
MBBS, UNIVERSITY OF QUEENSLAND 1981
FELLOW, ROYAL COLLEGE OF SURGEONS (ORTH) 1995
PAEDIATRIC ORTHOPAEDIC FELLOWSHIP, DUBLIN, IRELAND 1995
MEMBER, BRITISH ORTHOPAEDIC ASSOCIATION
MEMBER, AMERICAN ACADEMY OF ORTHOPAEDIC SURGEONS
MEMBER, AUSTRALIAN MEDICAL ASSOCIATION
MEMBER, RICHMOND VALLEY CLINICAL SOCIETY
Recent Professional Development
2019
WORKSHOP ON MANAGEMENT OF ORTHOPAEDIC AND TRAUMA INFECTIONS: CURRENT CONCEPTS AND FUTURE CHALLENGES, BRISBANE
2018
3RD UPDATE IN COMPLEX JOINT REVISION & LIMB SALVAGE, NOOSA
FOREVER ACTIVE FORUM, MELBOURNE
BRITISH ORTHOPAEDIC ASSOCIATION ANNUAL MEETING, BIRMINGHAM UK
2017
AMERICAN ACADEMY OF ORTHOPAEDIC SURGEONS ANNUAL CONFERENCE, SAN DIEGO USA
Associate Professor David Scott (Anaesthetist)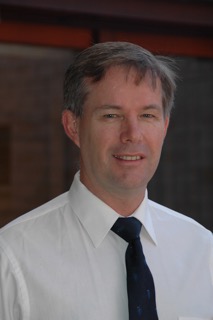 Dr David M. Scott received his Bachelor of Medicine in 1985 from the University of Newcastle, Anaesthesia Specialty degree (FANZCA) in 1992 and post graduate qualification in Ultrasound in 2010. He has worked as an Instructor in Anesthesia at Harvard University at the Beth Israel Hospital Boston before being appointed as a Specialist Anaesthetist in Lismore. During his time at Lismore he has held several posts including Supervisor of  Training, and Chair of the Anaesthesia Department. He was Visiting Professor in Anesthesia University of California, Davis, Sacramento  USA in 2006 and is a senior instructor in Advanced Trauma Life Support and Care of the Critically Ill Surgical Patient.
David is a commissioned officer in the Royal Australian Air Force and has served overseas many times.
He is currently Federal Vice-President of the Australian Society of Anaesthetists.
He is considered to be a leader in regional anaesthesia and has written textbooks and an iPhone App on the subject.
He has worked closely with Dr Mark Pearce at St Vincent's Hospital, Lismore for many years and has developed with him a program of sophisticated regional anaesthesia techniques and pain relief to enhance recovery and minimise pain following joint replacement and major orthopaedic surgery.