To make an appointment you need to have a referral from your GP (which are valid for 12 months), a Specialist or from an Emergency Department Doctor (which are valid for 3 months). You will also in the majority of cases need a plain XRAY of the affected joint. In addition it would be helpful if you also had the following Investigations prior to your Initial Consultation:
SHOULDER JOINT – Ultrasound.
CARPAL TUNNEL – Nerve Conduction Studies.
KNEE JOINT – an MRI may be useful. (Your GP will know if you require this prior to seeing Dr Pearce.)
Dr Pearce does not look after Spinal problems or Foot/Ankle problems apart from Trauma that he treats when he is on-call at the Lismore Base Hospital.
Please let us know at the time of making your appointment if you have Private Health Insurance and if your condition is in relation to Workcover or an Insurance Claim.
Dr Pearce aims to see all patients as soon as possible. If your GP feels that you need an urgent review please have them contact our rooms directly and speak to Dr Pearce. We recognize that your time is valuable and we make every effort to run on time. Occasionally emergencies or patients require a little more time and these can impact on scheduling which is unfortunately beyond our control. We apologize if we keep you waiting.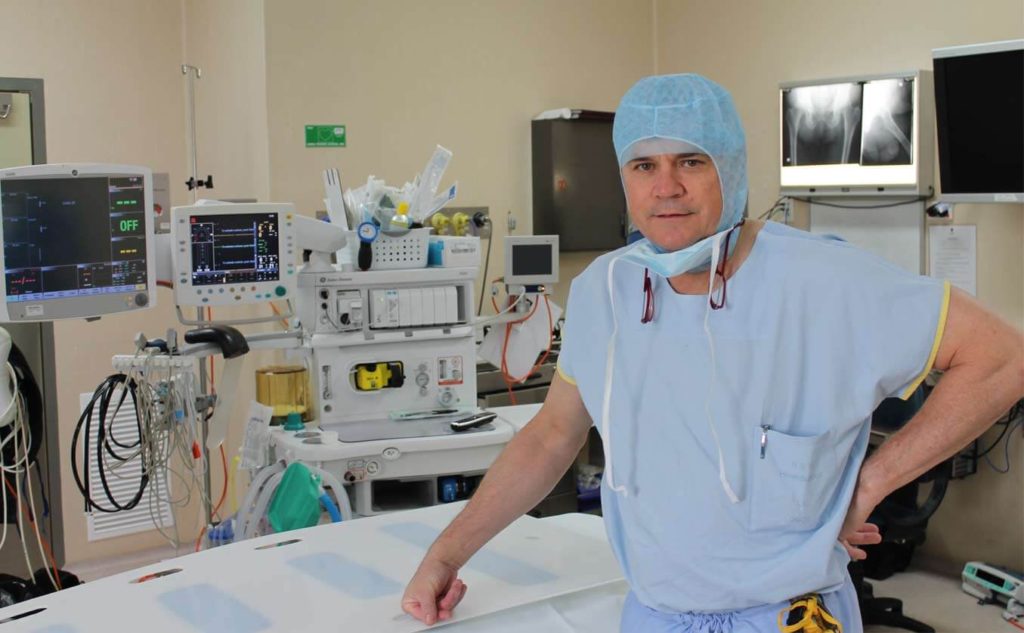 Referral letter
Medicare/DVA card
Private Health Fund card
Workcover/Insurance Claim details (if applicable)
XRAYS/Ultrasound/MRI Scan/CT Scan/Nerve Conduction Studies applicable to your condition
Any related Operation Report or Physiotherapy Report
A list of your Current Medications
You will be advised of your consultation fee when you book your appointment. Payment on the day of your visit is required.
There is a Medicare rebate which covers part of the cost of your consultation. If you have given Medicare your bank details, this rebate can be paid directly into your bank account.
We accept cash/cheque/Debit and Credit cards for payment.
Cancelling an Appointment
If you are unable to make your appointment we ask that you phone our rooms during Business Hours on (02) 66213114 as far ahead as possible, so that we can offer your appointment time to another patient.
You may be required to return for a follow-up consultation to discuss investigation results and to review your management plan. These consultations are shorter in length and a lower consultation fee is charged.
Once you have seen Dr Pearce you may consider undergoing surgery. Dr Pearce will discuss with you the possible benefits and the risks involved. It is important to note that all surgery has risks, including the potential to make your condition worse. Once you have considered your options and decided to proceed with surgery, our Reception Staff will assist you with the arrangements.
If you have any queries or require additional information at any stage regarding your surgery please contact our rooms on 02 6621 3114.
Dr Pearce currently operates on private patients at St Vincent's Hospital, Lismore and on public patients at the Lismore Base Hospital (major surgery e.g. joint replacements) and the Casino & District Memorial Hospital and Maclean District Hospital (short stay and day surgery).
If you have Private Health Insurance there will be no out-of-pocket expenses for your Surgery Fee. There may however be fees associated with the following:
Anaesthetist
St Vincent's Private Hospital
Radiology/Physiotherapy/Pharmacy
If you are uninsured and wish to pay for your surgery to be performed at St Vincent's Private Hospital please speak to our Reception Staff who will be able to supply you with a quote for your surgery. In general, you will not have to wait as long for your surgery to be performed as a private patient. If you have a valid DVA card, your consultation and surgery fees will be billed directly to the Department of Veterans' Affairs with no personal charge to you. If you have had your Worker's Compensation claim approved, your consultation and surgery fees will be billed directly to your Insurance Company with no personal charge to you.
We are committed to protecting the privacy of patient information and to handling your personal information in a responsible manner in accordance with the Privacy Act 1988 (Cth), the Privacy Amendment (Enhancing Privacy Protection) Act 2012 and the Australian Privacy Principles.
Our Privacy Policy explains how we collect, use and disclose your personal information, how you may access that information and how you may seek the correction of any information. It also explains how you may make a complaint about a breach of privacy.
Please direct any queries regarding our Privacy Policy to our Reception Staff.